Girls love Unicorns! The whimsical beautiful Unicorn is all the rage. We went on the search for some Unicorn Decor Ideas and found some beautiful things.
I don't know what it is, but if it's a unicorn or horse my grand-daughter is in love. Maybe it's because it seem so magical. Of course, glitter and pink makes it all the more magically special.
Please Note: This post contains affiliate links. See our disclosure policy for more information.
As with past shopping guides, we are also including some decor that is available on Amazon!
We hope you find some wonderful items to include in your daughter's room.
Whimsical Unicorn Decor Ideas for All Girls
Glitter Unicorn Pillow – TJ Maxx
Unicorn and Rainbow Art Prints – ABC Carpet and Home
Fairytail Glitter Wall Canvas – Buy Buy Baby
Baby Emma Musical Mobile – Buy Buy Baby
Unicornucopia Lightweight Duvet Cover – Target
Personalized Pretty Unicorn Throw Blanket – Buy Buy Baby
Personalized Unicorn Night Light – Buy Buy Baby
More Unicorns for Your Daughter's Room
More Shopping Guides You Might Enjoy
A Great Collection of Disney's Moana for Girls
Awesome Disney's Cars 3 Items Your Child will Love
Decor on Amazon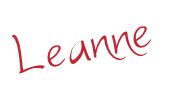 This post may contain affiliate links. All opinions are my own!
The following two tabs change content below.
Leanne is a wife of 30 year, has 3 children and 6 grandchildren. She has been blogging for over 2 1/2 years and love to meet new people. She also love to crochet, craft, and bake. Most importantly, she loves to spend time with her family.