I love spring and this month is all about Easter. This Unique Easter Basket for the Entire Family is going to be quick, easy, frugal and oh so fun!
Most of what is used for these "baskets" are things you probably already have around the house! So, let's get to it!
Unique Easter Baskets for the Entire Family
*This post may contain Affiliate Links. You can view our Disclosure Policy.
Supplies:
I thought it would be fun for my daughter and daughter-in-laws to make up the baskets for their kids. They had so much fun putting these together! So here they are working away!
Put It Together!
Measure out your paper to fit your box.
Cut it! See my youngest grandson. He is chewing on a cold washcloth for his teeth! I wanted you to see that this is so easy, you can do it with a child on your lap!
Once all the pages have been cut, apply Mod Podge to your box and lay out the paper. Make sure to smooth it as you go so you don't get wrinkles in the paper.
Apply your washi tape on all the edges.
Add your ribbon and start decorating your baskets! The girls made each one with each child's favorites!
I think they did a wonderful job!! The kids are excited to use their new baskets!
I love how these turned out. They are personal to each child and they show their personalities! Mom and Dad's can do this too!
You've seen my #MakeIt project, now please visit some of the other wonderful blogger in this challenge and check out their beautiful Easter projects!
1. Easter Mantle w DIY Burlap Banner | 2. Easter Basket for Kids | 3. Speckled Easter Eggs | 4. He is Risen Printable | 5. Moss Covered Easter Basket | 6. Easter Kids Table Ideas | 7. Easter Egg Hung Sign | 8. Fabulous Carrot Cake | 9. Easter Egg Hunt Pom Pom Skirt | 10. Easter Napkins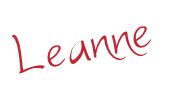 This post may contain affiliate links. All opinions are my own!
The following two tabs change content below.
Leanne is a wife of 30 year, has 3 children and 6 grandchildren. She has been blogging for over 2 1/2 years and love to meet new people. She also love to crochet, craft, and bake. Most importantly, she loves to spend time with her family.