I've been busy doing some Christmas shopping. I'm positive I'm not the only one! While shopping I thought I would share what I came across. This Ultimate Gift Guide for Boys are some of the "best sellers" out there!
Am I the only one that has a hard time buying for boys? When my boys were little it seemed that the girls things took over the isles at the store! I'm hoping that this collection might help those that are like me!
*this post may contain affiliate links. Please read the disclosure*
Vtech Sit-to-Stand Learning Walker / VTech Spin and Learn Color Flashlight /
Nickelodeon Paw Patrol Fire Truck /
Fisher-Price Nickelodeon Blaze and the Monster Machine /
Little Kikes EasyScore Basketball Set
Lego Minecraft The Cave / Rock 'em Sock 'em Robots /
Sphero BB-8 App-Enabled Droid /K'nex 70 Model Building Set /
Playmation Marvel Avengers Starter Pack
Snap Circuits Jr SC-100 / Nerf N-Strike Elite Precision Target Set /
OWI 14-in-1 Solar Robot /
Nerf Zombie Strike FlipFury Blaster / Lego Star Wars Imperial Star Destroyer
Quadcopter Drone / Razor MX350 Dirt Rocket Electric Motorcross Bike /
Star Wars: Imperial Assault Game /
Estes Cox 1469 Tandem X Launch Set / Pandemic Legacy Blue Board Game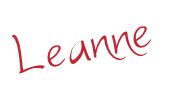 This post may contain affiliate links. All opinions are my own!
The following two tabs change content below.
Leanne is a wife of 30 year, has 3 children and 6 grandchildren. She has been blogging for over 2 1/2 years and love to meet new people. She also love to crochet, craft, and bake. Most importantly, she loves to spend time with her family.