Sometimes it's much easier just to purchase a gift than making a DIY gift. We thought it might be helpful if we started sharing some Gift Guides. Today we are sharing a guide for Sports Enthusiast.
This guide is a little different than what will be shared in the future. The reason being is that when you talk sports, you likely have a favorite team. We did not want to leave your special team out, so we are sharing places to purchase anything team related!
Our hope is that this will help make the gift buying a little easier for you.
Keep your eyes open for 7 more Father's Day gift buying guides! Each one will have 2 parts. One from Amazon
and another from Etsy. (Our two favorite places to shop!)
Please Note: This post contains affiliate links. See our disclosure policy for more information.

Sports Enthusiast from Etsy:
1 | 2 | 3 | 4 | 5 | 6 | 7 | 8 | 9 | 10 | 11 | 12
Sports Enthusiast Licensed Gear: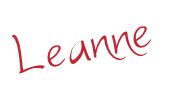 This post may contain affiliate links. All opinions are my own!
The following two tabs change content below.
Leanne is a wife of 30 year, has 3 children and 6 grandchildren. She has been blogging for over 2 1/2 years and love to meet new people. She also love to crochet, craft, and bake. Most importantly, she loves to spend time with her family.