We are back again with some great Father's Day Gifts. Sometimes it's much easier just to purchase a gift than making a DIY gift. Today we are sharing a gift guide for Fishing.
We are a fishing family. It's one of the things that each one in the family loves. As soon as the grand-kids are old enough, they get a fishing pole of their own.
This gift guide for fishing is a great place to start when looking for that special gift for your fisherman.
Please Note: This post contains affiliate links. See our disclosure policy for more information.
Father's Day Gift Guide for Fishing at Amazon
Father's Day Gift Guide for Fishing at Etsy
13. Hunting and Fishing Beer Mug
14. Personalized Fishing Lure
15. "The Rod Father" Fishing T-Shirt
16. "I'd Rather Be Fishing" Key Chain
17. Fishing Rod Tie Bar
18. Bass Fishing Corn Hole Gift Set
19. Fly Fishing Print
20. Fishing Mug "Dad, the Man, the Myth, the Fishing Legend"
21. Fishing Fly Box
22. "Grandpa's Little Fishing Buddy" Frame
23. Fishing Wall Art Prints Set of 9
24. Aspen Mountain Log Cabin Fishing Rod and Reel Stand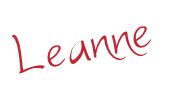 This post may contain affiliate links. All opinions are my own!
The following two tabs change content below.
Leanne is a wife of 30 year, has 3 children and 6 grandchildren. She has been blogging for over 2 1/2 years and love to meet new people. She also love to crochet, craft, and bake. Most importantly, she loves to spend time with her family.