I'm so excited to share with you this Super Easy DIY Tool Cart! When we were moving into our new home, my husband's tool box broke. We knew we had some remodeling to do and didn't want to have to purchase a new one right away.
One evening while browsing Pinterest, I came across this tutorial at Mom4Real. I showed it to my husband and asked if he thought this would work. He thought it was the coolest thing he's seen!
Super Easy DIY Tool Cart
So, I made two! They were so easy to do. If you don't have a saw to cut the wood, you can always have the store cut them for you. My husband really loved adding things to his new cart. He even added hooks on the inside for items that he didn't want the grand kids to get hurt on.
I'm thinking that when I redo my office/craft room I will be making another one. The organizing ideas are just endless! This would also make a wonderful Father's Day gift!
Here are some other Father's Day Gift Ideas:
Sports Enthusiast Gifts Part One
Sports Enthusiast Gifts Part Two
Jessica at Mom4Real has the material list and tutorial on how to make this awesome tool cart!
Do you have one of those Super Easy DIY Projects that you just love?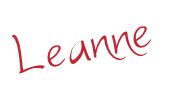 This post may contain affiliate links. All opinions are my own!
The following two tabs change content below.
Leanne is a wife of 30 year, has 3 children and 6 grandchildren. She has been blogging for over 2 1/2 years and love to meet new people. She also love to crochet, craft, and bake. Most importantly, she loves to spend time with her family.