With all the after-Thanksgiving sales getting ready to bombard us. I thought I would share some of my tips for Staying on Budget During Holiday Shopping.
Most of us have been there, the overwhelming feeling of the task of making sure we had purchased all of our gifts. Making sure we don't leave anyone out! One of my big things is making sure that everything is "even" for my children and grandchildren. I don't want one to have more than another. (I'm sure I'm not the only one, right?!)

This post may contain affiliate links (read disclosure policy)
How to Stay on Budget
Make a list – Early on, I always make a list of the people that I buy (or make) for. I mean early! The earlier the better. That way if you find something on sale or on clearance you can grab it! If you are making something, it gives you time to gather your supplies and work on it as you find time.
Set an amount per gift – You know your finances. One year you might have less to spend than another. So make sure you put an amount per person (or present). If you get something on sale or on clearance don't feel that you have extra money to spend! Remember, that the item bought is still the "value" of what you wanted to spend.
Decide how many gifts per person – This could be included in the "make a list" section. I felt it's important to put it separate. To share an example: When my children were younger they would get one large gift from us and 3-4 smaller gifts. Now that they have children of their own, each one gets one gift. Sometimes it's one gift per couple. Now the grandchildren get one toy, one book, and one outfit. It makes it easier on shopping and on our budget. Especially since our family keeps growing!
Group gifts – Try to do a group gift instead of individual gifts. I come from a family of 5 siblings. There is no way I could buy for all 29 people in all the families! Now my nieces and nephews are having children. It would get crazy! So for awhile we would rotate a family gift. Each year we only bought for one family. As our family grew and we were all buying for more people in our immediate families, we now still rotate years, but instead of buy a gift and sending it off we give to a charity in that families name.
Look for those sales – Now that you have your list and are ready to start buying, look for sales! You don't have to wait until the day after Thanksgiving! Doing this will give you less stress as the Holidays approach!
Online Shopping – I love shopping online! You can find anything you are looking for and more. I love to shop Amazon, I make a wish list up for each person and then as I'm browsing and I see something, I will add it to their specific wish list. I can watch for sales and grab it while it's on sale. I have my Amazon Prime membership that more than pays for itself throughout the year!
Shopping Apps – We all have our stores that we love to shop at. Download their app on your phone. Check it for sale and coupons! You will be surprised at the deals you can get.
Plan your shopping trip – Now that it's almost Thanksgiving. Sales are starting to come out. Also, the Black Friday sales are starting to show up. I've already gone through ads like Walmart and their coming up Black Friday sales. I plan on just doing everything from home and online. If you purchase through a retailer that is close to you, have it shipped to the store and not your home. It will save on shipping costs!
What ways to you save during this time of year?
There you have it! Now go out there and get your deals!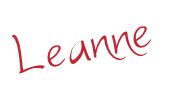 This post may contain affiliate links. All opinions are my own!
The following two tabs change content below.
Leanne is a wife of 30 year, has 3 children and 6 grandchildren. She has been blogging for over 2 1/2 years and love to meet new people. She also love to crochet, craft, and bake. Most importantly, she loves to spend time with her family.