I love Spring Cleaning! Well, I love how my house looks and smells after Spring Cleaning is done! There are so many tips and tricks out there to help make cleaning a little easier, so I though I would share some Spring Cleaning Help ideas.
As I was going through finding some great ideas for y'all, it made me realize how nice it is to have so much information at our fingertips! I wish we had it available when my kids were little! So many neat tricks to cleaning….I love it! Here are some that I thought might be helpful to y'all.
The Best Carpet Cleaner Recipe – Mom 4 Real
Homemade Cleaning Wipes – Home Made Interest
Homemade Cleaners with Essential Oils – Garden Matter
Homemade Toilet Bowl Cleaner – Passion for Savings
How to Clean Between Oven Glass – Ask Anna
How to Wash & Whiten Yellow Pillows – One Good Thing by Jillee
How to Deep Clean Your Mattress – PopSugar
Spring Cleaning Checklist and Tips – Premeditated Leftovers
How to Clean Your Cutting Board – All Kinds of Yumm
How to Clean Glass Shower Doors – Ask Anna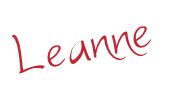 This post may contain affiliate links. All opinions are my own!
The following two tabs change content below.
Leanne is a wife of 30 year, has 3 children and 6 grandchildren. She has been blogging for over 2 1/2 years and love to meet new people. She also love to crochet, craft, and bake. Most importantly, she loves to spend time with her family.