I wrote this post as part of a paid campaign with Mod Podge and Blueprint Social. All opinions are my own.
I was trying to figure out what to do for my mantel for Halloween this year, when I received an awesome package from Mod Podge! I wanted something that wasn't scary for my grandsons, which is how The Spooky Votive Holders were born!
I have had these sitting in my window sill for months. I purchased them from the Dollar Store. They were just waiting for the perfect project!
When I received these goodies from Mod Podge, I knew it was time to use the votive holders!
Supply List
glass candle stick
glass votive holder
gorilla glue
sharpie pen
paint pen
FolkArt Multi-Surface Paint
Mod Melts
Mod Molds
mini glue gun
1/2″ ribbon
battery-operated votives
The first thing you want to do is to paint your candle stick with FolkArt Multi-Surface Paint. I put two coats of paint on these candle sticks. Let them dry over night. Glue your votive holders onto your candle sticks. I used gorilla glue for this. *be careful not to put to much glue on it. If you do, make sure to wipe excess glue off or the glue will show!
While your votive holders are drying you can start making your lettering. I used the orange Mod Melt Stick. These are just like your glue sticks for your glue gun! They are very easy to use and dry really fast. Just fill in the mold, let it set up and pop them out! It's that easy!
My grandsons love the Mod Podge Mold letters! They are 4 and 5, so they are learning their letters right now. They wanted to play with them! So I told them I would make their name when I was done with the Halloween decorations. That made them happy enough to let me work. You know, it's funny how whether they are your kids or grand-kids, they always seem to know the "perfect" time to want to chat non-stop! Love those boys!
Once your votive holders are dry you can start decorating! My daughter-in-law Brittany drew the ghost and bats for me. She has an amazing drawing talent that I love to use. She used a regular sharpie first to sketch out what she wanted. A regular sharpie can easily be wiped off of glass. Once she got the look she wanted, she used the paint pens to finish them up. Didn't she do great!
We then put the finishing touches on. We added our "Boo" lettering and some bows. The last thing to do was to add the battery-operated votives.
This will be an amazing addition to my Halloween Mantel. I will share it with y'all next week, so be on the look out!
Want More Mod Podge?
DIY Faux Sugar Skulls with Collage Clay by Mod Podge
3 DIY Decoden Cell Phone Cases with Mod Podge + Dollar Store Jewelry
Plaid Blog – Introducing Mod Podge Modeling Clay
YouTube – Mod Melt Spider Webs
The Plaid Palette Blog
You can also follow them!
Pinterest – Facebook – Instagram – Twitter – Google+
Check out some of the other awesome projects!
This post is a Sponsored post. Please read my Full Disclosure Policy for more information.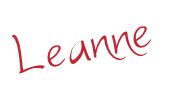 This post may contain affiliate links. All opinions are my own!
The following two tabs change content below.
Leanne is a wife of 30 year, has 3 children and 6 grandchildren. She has been blogging for over 2 1/2 years and love to meet new people. She also love to crochet, craft, and bake. Most importantly, she loves to spend time with her family.