If you have been following our blog for any amount of time you will know our love for baking! We were excited to have the opportunity to review the Smart Weigh Bamboo Kitchen Scale!
A kitchen scale is a necessity when baking. Weighing your ingredients insures that you have the correct amount of ingredient in what you are baking. I use to not weigh and just measure, once you weigh you will notice a difference. I do still measure when trying to do something quickly but weighing is the best way to go!
*I received this product at a discounted rate for my honest opinion please read my disclosure statement!
About the Smart Weigh Bamboo Kitchen Scale
Accuracy- equipped with four precision strain gauge sensors, this scale is extremely accurate and reliable.

Multiple Weighing Modes- This scale can weigh in lb, oz, ml and fl. oz

Tare Function- The tare function on this scale makes it easy to measure certain ingredients, such as liquids. Simply place the container on the scale, hit the Tare button and place ingredients in the container!

Automatic shut off- After two minutes, the scale will automatically shut off!

Modern Design
Pros/Cons
Pros
Love that you can measure in lb., oz, ml and fl. oz. It makes it more useful in the kitchen!
Being able to use a bowl and set it to Zero to weigh just your ingredients. Make it nice not to have to subtract the weight of your container!
The automatic shut is a wonderful feature! I love products that have an automatic shut off.
We were surprised when removing the scale from the box. It is a beautiful looking scale. One you would love to have on your counter at all times that doesn't take up a lot of space!
The price is very reasonable for this scale
Cons
We only have one con on this product. That being, the Tare function is a little touchy. We had to mess with it some to get it to where we could measure when adding a container to the scale.
Conclusion
The Smart Weigh Bamboo Kitchen Scale would be a wonderful addition to any kitchen! It is worth the price!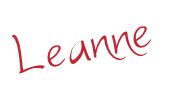 This post may contain affiliate links. All opinions are my own!
The following two tabs change content below.
Leanne is a wife of 30 year, has 3 children and 6 grandchildren. She has been blogging for over 2 1/2 years and love to meet new people. She also love to crochet, craft, and bake. Most importantly, she loves to spend time with her family.