**Warning**This is not your traditional Red Velvet Cake. As I was making this cake the memories started flowing. Growing up this cake started out to be just my dad's birthday cake. It has since turned into THE birthday cake everyone wants.
I remember after getting married going to the store and seeing a red velvet cake. I was so excited I bought it. When I got home I couldn't wait to have a piece. I took my first bite and was so disappointed! Red velvet cake wasn't suppose to have cocoa in it!
I never even thought to get my mom's recipe. I heard it was hard to make and at that time I was definitely not a cook. So I just looked forward to birthdays at mom's.
The years went by and I got more comfortable with cooking and trying new recipes. I decided it was time to make this cake. It turned out terrible! I didn't get the icing right at all and the whole thing slid across the plate and onto the counter! So needless to say I decided to leave it up to my mom to make.
It wan't until a couple years ago when my mom came to visit. She had asked if there was anything she could make for our oldest grandson's birthday. We said red velvet cake. This time I watched as she was making it. She explained that the secret to the icing and the cake coming together was to make sure that I followed the directions completely, especially the mixing times of the icing. So, if you make this cake, make sure you follow the mixing time exactly!
Do you have a favorite family recipe that you love and had to work at to learn to make?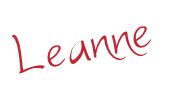 This post may contain affiliate links. All opinions are my own!