Fall is fast approaching and our minds have turned to fall decor! These quick and easy DIY rustic farmhouse wall sconces were just what we needed to add a touch of fall to our home.
I gave Jayme the chance to use her decorating skills to see what she came up with. They turned out beautiful, don't you think?
Do you remember when we talked about keeping DIY easy? These sconces are so versatile that they would make a wonderful DIY gift. You could give these as a housewarming gift, birthday gift, and Christmas gift. The list is endless! Add a candle, or how about turning them into an indoor herb garden. Do you see how easy this would be to make?
Please Note: This post contains affiliate links. See our disclosure policy for more information.
Quick and Easy DIY Rustic Farmhouse Wall Sconces
So now that I gave you some ideas on what to make, let me explain how we made these beauties.
Supply List:
All you need to do now that you have your supplies is to add the gems at the bottom, arrange the lights and add your floral picks. See, quick and easy!
Other Posts You Might Enjoy
Quick and Easy Homemade Creativity Center
Best DIY Recipe Book Gift Ever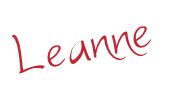 This post may contain affiliate links. All opinions are my own!
The following two tabs change content below.
Leanne is a wife of 30 year, has 3 children and 6 grandchildren. She has been blogging for over 2 1/2 years and love to meet new people. She also love to crochet, craft, and bake. Most importantly, she loves to spend time with her family.