This Pumpkin Tower dollar store craft is another quick and easy project. This is the last of the fall decorations this year.
Trying to keep things simple these decorations have been the answer.
I took the left over burlap from my Harvest Blessing sign and covered an old planter. Added some left over leaves from the Fall garland and printed off some numbers for the house number. The dowel rod went into the pot and then right into the ground to hold it firm on those windy days.
So there you have it! Something to brighten up your walkway to the house this fall that is quick and easy. What are some of your favorite fall decorations? Do you like quick and easy or the more involved projects?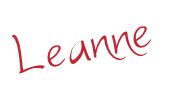 This post may contain affiliate links. All opinions are my own!
The following two tabs change content below.
Leanne is a wife of 30 year, has 3 children and 6 grandchildren. She has been blogging for over 2 1/2 years and love to meet new people. She also love to crochet, craft, and bake. Most importantly, she loves to spend time with her family.