Family Memories. Aren't they great! Did you know that there are reasons behind making family memories? We are going to share with you 4 reasons why it's important to make family memories.
Please Note: This post contains affiliate links. See our disclosure policy for more information.
4 Reasons for Making Family Memories
Building Strong Family Relationships – As you spend time together, you will see communication happen. Communication is the key to any relationship. Anymore, we spend lots of time in our technology world.
Yes, we are communicating, but is it the best type of communication? We need that face to face communication to build stronger relationships. Building strong relationships can also help with the everyday of family life.
Show the Importance of Family – Friendships come and go, but family should always remain! By making family memories, you are showing your children the importance of family. We support each other, take time for one another, and let family members know they are important to us.
Sharing Quality Time with Each Other – Time, oh how there doesn't seem to be enough of it! Time is yet another key ingredient for a stronger family. It is important to make time. It isn't easy, but it's worth it!
All three of our children played baseball/softball. It was something they all loved to do. My hubs coached baseball and for a few years, I coached softball. When I wasn't coaching, I was the score keeper. Our lives revolved around baseball during ball season.
There were times between Monday-Friday we had as many as 15 games on our schedule. It was times like that we called in reinforcements (grandparents)! Of course, we all weren't at every game, that would have been impossible.
We did the best we could and if only one child was playing that night, you can bet we were all there.
You make the time. Baseball is now one of the memories we talk about most.
Memories Can Turn into Family Traditions – Traditions don't just have to happen during the Holidays. Just this past couple of months, Brittany's son Carson started playing baseball. It was fun to see the whole family come out to support him. He even took a bow to us while out on the field. It was priceless!
My mom, years ago, started playing the board game Sorry with the grand-kids. It has become the family game for the younger ones. Not only is it fun, but it teaches them about taking turns, how to handle losing and so much more!
Making memories is vital for your family relationships. So keep making those memories!
Other Parenting Tips:
How to Handle Your Child's Meltdown
4 Lies Parents Tell New Parents
Why You Should Not be Striving for Perfection
6 Helpful Tips on Surviving the Teenage Years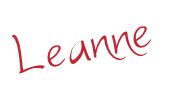 This post may contain affiliate links. All opinions are my own!
The following two tabs change content below.
Leanne is a wife of 30 year, has 3 children and 6 grandchildren. She has been blogging for over 2 1/2 years and love to meet new people. She also love to crochet, craft, and bake. Most importantly, she loves to spend time with her family.