Do you use apps with your toddler? Boy, times have changed! I didn't have all the resources out there now when my children were little. I love how there are so many apps available for little ones. They are great learning tools and at a young age. I found one that we have just fallen in love with. KidloLand .
KidloLand Review & Giveaway
KidloLand reached out to use and asked if we would like to do a review. We jumped at the chance to try it out and I'm so glad we did.
I downloaded it without my grand-daughter knowing about it. I wanted to check it out. So if you can imagine….my son, husband and myself all checking out this toddler app and singing some of the nursery rhymes. Let me tell you, it was a sight, but we were having some fun and remembering old nursery rhymes we had forgotten about!
We have had a lot and I do mean a lot of rain this spring! It has been frustrating for all. The kids get tired of being inside and the parents are wishing the kids could play outside. Know the feeling? I'm sure you do. Kaiya, my 4-year-old grand-daughter was getting bored with being inside and driving her parents nuts. (what child doesn't when they are bored!)
Jayme (my daughter-in-law) pulled out the tablet and played with her on KidloLand for a while. Kaiya fell in love with it!
Here are some of the features that are available on KidloLand:
All your favorite Nursery Rhymes with over 90 age-old classics.
Thousands of surprises. Tap on animals and other characters and watch them come alive!
Loads of funny animations and sounds to keep your child entertained.
Original educational songs for learning ABCs, Animals, Fruits, Vegetables and much more.
100+ educational activities to build your child's cognitive skills and hand-eye coordination.
Download the songs and enjoy them offline anywhere, anytime.
No advertisements. Designed specifically for 0-5 age group, hence very easy to use and child friendly.
Playlist feature to play any 25 songs one after another, uninterrupted.
Kaiya loves music and is always going around singing songs. This app has added to her song list so we aren't hearing "Let it Go" all the time!
I love watching my grandchildren grow. I love watching them learn even more! They are like sponges, soaking everything up. I love that there are apps out there that are not just fun but learning.
If you are interested in downloading this app: Here you go! iSO and Google Play
I'm excited to announce that KidloLand has offered to give away 5 – 3 month subscriptions to readers of Texas Crafty Kitchen! If you would like a chance to win, make sure to follow the directions of the giveaway!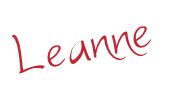 This post may contain affiliate links. All opinions are my own!
The following two tabs change content below.
Leanne is a wife of 30 year, has 3 children and 6 grandchildren. She has been blogging for over 2 1/2 years and love to meet new people. She also love to crochet, craft, and bake. Most importantly, she loves to spend time with her family.