If you have curly, frizzy hair you understand the need to finding a good quality Flat Iron Hair Straightener. Living in Southeast Texas on the Gulf, humidity is something we deal with daily which means frizzy hair! We were recently asked to review an Isa Professional Victorya Flat Iron Hair Straightener Tourmaline Ceramic Plates. With all of us needing the use of a flat iron, we all have experience with using different irons.
I received this product at a discounted rate for my honest opinion please read my disclosure statement!
Isa Professional Ceramic Flat Iron – Review
About the Isa Professional Victorya Flat Iron
100% Solid Tourmaline ceramic plates
SMART Automatic Temperature adjustment
Universal Voltage
Fast and safe straightening, curls, waves
360 degree no tangle cord
Full 2 year warranty
Both my daughter-in-law and myself used the Isa Professional Victorya Flat Iron. I didn't share with her my feelings about the product and waited to hear her feelings. We came up with a pros/cons list for you.
Pros/Cons
Pros
The 1″ is a nice, easy-to-use size
Heats up quickly
No tangle cord
On/Off button on the inside, out of the way of straightening
Does leave your hair soft
Cons
Does not have an automatic shut off (safety reasons, a biggie for me!)
Does not have an indicator to tell you when it is heated up
For extra thick hair, this iron is not wide enough
For extra thick hair, the automatic temperature is not adequate. It took twice as long to straighten.
It does not come with either a protective sleeve or a lock to lock it in the closed position. Not good when storing it.
Conclusion
The Isa Professional Victorya Flat Iron has a great design. I do love the idea of the automatic temperature, I just wish it worked better on thicker hair. If you don't have super-thick hair this flat iron would be a great investment!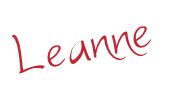 This post may contain affiliate links. All opinions are my own!
The following two tabs change content below.
Leanne is a wife of 30 year, has 3 children and 6 grandchildren. She has been blogging for over 2 1/2 years and love to meet new people. She also love to crochet, craft, and bake. Most importantly, she loves to spend time with her family.