This year we are trying something different with our gardens. Samantha did raised garden beds and I did container gardening. We would like to share with you How to start your Raised-Bed and Container Garden.
Why Did We Choose These Methods?
Samantha has a beautiful, large yard, but it also is a slopping yard. Not to mention, in our area of Texas we don't necessarily have wonderful soil. It's more sand than soil! So for her, raised-beds seemed to be the answer.
As for me, well it's down to my hubs and myself. We have a much smaller yard and we have also been talking a lot about RV living. We love having fresh fruits and veggies, so container gardening was on our list to try.
Please Note: This post contains affiliate links. See our disclosure policy for more information.
Raised-Beds
Samantha followed the directions from Ana White's website. She can do some amazing things with wood and is very frugal about it.
After putting the beds together, she then put down newspaper to help keep the grass and weeds from coming up. She did 3 different layers of soil to help keep the cost down.
She went to Gardener's Soil Calculator to figure out how much soil was needed.
Check out these two! My grandsons couldn't pass up a chance to play in the dirt!
Once done the planting started. She must have done something right, because her plants are doing great!
Containers
After seeing the work Samantha went through, let me tell you, container gardening is way easier to start!
We grabbed several 5-gal bucket from Wal-Mart and our soil, manure and plants from Lowes. Our blueberry and blackberry bushes we purchased at a local nursery.
Steps for Containers:
Wash out your containers! This is a necessary step! You want to make sure anything that can harm your plants is washed away.
Drill holes in the bottom of the containers for drainage.
Add a small layer of gravel/rocks to the bottom to also help with drainage. You don't want your roots to rot!
Add a small amount of soil.
We then added some fish carcass to each container. My husband saves them from our fishing trips and puts them in the freezer. It makes great fertilizer for your plants.
We then added a layer of manure.
Then top it off with your soil!
It's now planting time!
As you can see, our plants have taken off! We are already harvesting jalapenos and banana peppers. Our tomatoes are good and strong. Make sure when buying your tomatoes, you purchase plants that are for containers.
Our blueberry bush was doing well at first, but now not so much. After some research, we realized that we needed to add some acidic soil. We ordered Down to Earth 6 lb. Acid Mix and I will update you on how it's working!
There you go! Our adventure in gardening this year. I know there are many ways on "How to" of Raised-bed and Container gardening, this is just one way.
Happy Gardening Y'all!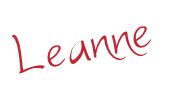 This post may contain affiliate links. All opinions are my own!
The following two tabs change content below.
Leanne is a wife of 30 year, has 3 children and 6 grandchildren. She has been blogging for over 2 1/2 years and love to meet new people. She also love to crochet, craft, and bake. Most importantly, she loves to spend time with her family.