We are so excited for the month of April! Starting April 1st we will be doing a whole month of Round-ups and more! So make sure to join us in our Hoppin' April A-Z! Each day we will be covering a different letter!
I got the idea from the A-Z Challenge that is going on in April. I thought about joining in, but most of the ones that signed up were writers. At first I was disappointed, I liked the idea of the challenge. Then I realized that I could challenge myself and do something similar that would fit well with our blog.
So, tomorrow we will start our Hoppin' A-Z April! We will be taking one day off each week (most likely Sundays). I hope that you will join us each day to see what we have to share with you.
**NOTE**
If any other food, lifestyle, DIY, Craft blog would like to join in, please do! We would love to have you! I would also share the header pictures that were made up just for this challenge! You can always contact me at leanne at texascraftykitchen (dot) com!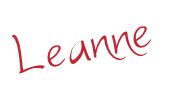 This post may contain affiliate links. All opinions are my own!
The following two tabs change content below.
Leanne is a wife of 30 year, has 3 children and 6 grandchildren. She has been blogging for over 2 1/2 years and love to meet new people. She also love to crochet, craft, and bake. Most importantly, she loves to spend time with her family.