Today is Hoppin' April V for Vacations! With Vacation Season just around the corner, I thought it would be good to share with you a collection of Budget Friendly vacation ideas!
After spending the past 2 weeks getting everything moved from our rental house to our new home, I'm ready for a vacation!
What are some of your money saving vacation tips?
Have a wonderful day!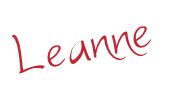 This post may contain affiliate links. All opinions are my own!
The following two tabs change content below.
Leanne is a wife of 30 year, has 3 children and 6 grandchildren. She has been blogging for over 2 1/2 years and love to meet new people. She also love to crochet, craft, and bake. Most importantly, she loves to spend time with her family.