We are at Hoppin' April H! During the Summer it seems that it's a time for moving for many. So for H we decided to do a round-up of Housewarming Gift Ideas!
There are some wonderful ideas that could be used for many different occasions, not just new home-ownership! Hope you enjoy today's round-up!
Housewarming Gift Ideas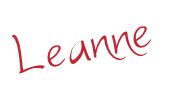 This post may contain affiliate links. All opinions are my own!
The following two tabs change content below.
Leanne is a wife of 30 year, has 3 children and 6 grandchildren. She has been blogging for over 2 1/2 years and love to meet new people. She also love to crochet, craft, and bake. Most importantly, she loves to spend time with her family.