Welcome Back to Hoppin' April A-Z! Today we are Hoppin' April B for BBQ Recipe Collection! We love to BBQ at our house. It's something that we do basically year round.
We love to try new things on the grill. Below is an awesome collection of recipes for y'all to try.
If you missed the post explaining what we are doing this month, you can start with Hoppin' April A-Z.
BBQ Recipe Collection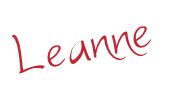 This post may contain affiliate links. All opinions are my own!
The following two tabs change content below.
Leanne is a wife of 30 year, has 3 children and 6 grandchildren. She has been blogging for over 2 1/2 years and love to meet new people. She also love to crochet, craft, and bake. Most importantly, she loves to spend time with her family.