Don't you just love homemade gifts! I know I do. I feel that the one that makes homemade gifts is showing how much they truly love you. They take the time to make something just for you!
That is why I put together the Homemade Gifts 2015.
A couple years ago I put together 50 homemade Christmas Gifts. I think one of the reasons this post is so big is because not only can you use them for Christmas, but most could be used all year long!
Below you will find ideas that are quick and easy or take a little more time to do. I'm sure you'll find something that will bring a smile to your loved ones face!
Please Note: This post contains affiliate links. See our disclosure policy for more information.
Homemade Gifts 2015
Personal Clock (Rosey Red Buttons)
Spa or Manicure in a Jar (The Real Thing with the Coake Family)
DIY Ombre Kitchen Towels (lil' Luna)
Orange Clove Gardener's Soap (A Cultivated Nest)
DIY Ribbon Wine Bottles (The Real Thing with the Coake Family)
Kate Spade Inspired DIY Key Fobs (lil' Luna)
Homemade Christmas: Peppermint Hot Cocoa (Flour On My Face)
No Sew Tie Dye Tote Bags (The Real Thing with the Coake Family)
Quick and Easy Homemade Creative Center (Texas Crafty Kitchen)
How to Make Homemade Vanilla (Flour On My Face)
Easy Apple Scented Candles with Sprinkles (A Cultivated Nest)
Homemade Wooden Nativity Craft (Mess for Less)
More Post on Homemade Gifts You'll Love
7 Helpful Tips on Creating DIY Gifts
Best DIY Recipe Book Gift Ever!
Amazing DIY Mother's Day Gifts to Turn Into Traditions (Not just for Mother's Day!)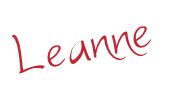 This post may contain affiliate links. All opinions are my own!
The following two tabs change content below.
Leanne is a wife of 30 year, has 3 children and 6 grandchildren. She has been blogging for over 2 1/2 years and love to meet new people. She also love to crochet, craft, and bake. Most importantly, she loves to spend time with her family.