Are you a mom of a teen? Do you sometimes look at your teen and wonder where you went wrong? I'm here to give you some helpful tips on surviving the teenage years. To let you know that your child really isn't a spawn from an alien!
The teenage years can be some of the most difficult times in your child's life. It's where they have a little more freedom, insurmountable peer pressure and the need to "fit in".
As a mom who survived three teenagers, let me say that these times can be the most frustrating, heart-breaking and joyous times. Yes, sometime all three happen in one day! I survived it, millions of others have survived and so will you!
Please Note: This post contains affiliate links. See our disclosure policy for more information.
6 Helpful Tips on Surviving the Teenage Years
You are a Parent First – I know that you want to have a great relationship with your teen. I've heard so many times mom's say, "I want to have a better relationship with my child than I had with my mom". Yes, it's possible for that to happen, but you need to remain a parent first. When they are teenagers, they don't need another friend. They need guidance. Most of the time gentle guidance, but there will be times you need to stand firm.
Sometimes It's Better to Not Ask Questions – Your teen needs to learn to process situations on their own. They also need to know you have their back. We always told our teens that no matter what, if they needed us to pick them up we would. No questions asked! This works! It gets them out of situations they are uncomfortable with, without having to explain and feel shamed for putting themselves in a bad situation to begin with. Often, our children eventually told us later what happened. There were times they didn't, and that's okay. We knew they were safe.
Pick and Choose Your Battles – As with any stage of childhood, you need to choose your battles. You don't want to micro-manage your teen. You want them to be able to make their choices and face their consequences. It's the only way for them to grow into well-rounded adults.
This too Shall Pass – I would talk with my parents for guidance with my teens (they survived 5 of them!). My dad, the man of few words, would quietly say, "This too shall pass…. like a kidney stone!" It would always bring a smile to my face no matter what challenge we were facing. Yes, it might be a painful, challenging time. It will pass and you will make it through. Sometimes with scars, but most of the time with a stronger relationship.
Keep on Loving Them – Yes, there are some that they "lose their way", no matter how hard you try. Never give up and keep on loving them. They know that you are there and eventually they will come back. Not usually on your time-frame, but on theirs. This is one of the most challenging experiences of parenthood. It's not like when they were little and you held their hand to guide them away from hurtful things. They must make choices, good or bad and learn from them.
The Reward is Great – There were many times I would break down and cry during those teenage years. Now that my children are grown and have families of their own, I see the well-rounded individuals they are. Each one, at one point or another, told us thank you. Thank you for being firm, thank you for being there, and thank you for never giving up. There is no greater reward as a parent.
So, hang in there parents of teens! Remember, this too shall pass and you will see the rewards.
Other Parenting Tips:
Why You Need to Make Lasting Family Memories
How to Handle Your Child's Meltdown
4 Lies Parents Tell New Parents
Why You Should Not be Striving for Perfection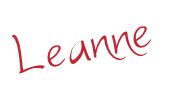 This post may contain affiliate links. All opinions are my own!
The following two tabs change content below.
Leanne is a wife of 30 year, has 3 children and 6 grandchildren. She has been blogging for over 2 1/2 years and love to meet new people. She also love to crochet, craft, and bake. Most importantly, she loves to spend time with her family.