Dinosaur Decor is here to stay! Really, did it ever go away? My boys use to love dinosaurs and now my grandsons do. We found some great dinosaur decor that your son will love!
After doing the Whimsical Unicorn Decor, we knew we needed something for the boys. All of my grandsons love dinosaurs. Kaiden, who just turned 4 loves dinosaurs so much, he thinks he is cool when his mom spikes his hair. He calls it his dinosaur hair. 🙂
Land Before Time
, The Good Dinosaur
and Jurassic Park
! All great dinosaur movies our family loves. I guess that explains our love for dinosaurs.
We hope you find some great dino decor!
Please Note: This post contains affiliate links. See our disclosure policy for more information.
As with past shopping guides, we are also including some decor that is available on Amazon!
Great Dinosaur Decor for Your Sons Room
Dinosaur Crossing Canvas Wall Art
Dinosaur Kingdom Wooden Hangers
Dinosaur Land 3-piece Wall Hanging Set
More Great Decor

Other Posts You Might Enjoy
Decor Found on Amazon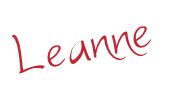 This post may contain affiliate links. All opinions are my own!
The following two tabs change content below.
Leanne is a wife of 30 year, has 3 children and 6 grandchildren. She has been blogging for over 2 1/2 years and love to meet new people. She also love to crochet, craft, and bake. Most importantly, she loves to spend time with her family.