Does your daughter love Disney's Moana? My grand-daughter does. She loves it so much, that her birthday party this year has the theme of Moana!
We are a Disney Family. Each of us have our favorite movie and love collecting them. When the kids where younger we went on a Disney Cruise what wonderful memories were made during that time. We can't wait to have the opportunity to go again.
This past weekend my grand-daughter turned 5. Where does the time go! She is a beautiful, smart, fun-loving girl. Loves the color pink and any Disney Princess. Kaiya loves to hang out with her cousins, who she calls "her guys" and loves her baby sister so much! In honor of Kaiya's 5th birthday this year, we are doing a collection of Moana items that she would love.
Please Note: This post contains affiliate links. See our disclosure policy for more information.
Disney's Moana for Girls
Moana Movie | Moana Swimsuit | Moana Sunglasses | Moana Flip Flops | Personalized Moana Beach Towel
Moana Light and Sound Plush Doll | Moana Orange Strap Watch | Moana Swim Bag | Moana Short Sleep Set
Other items that you might enjoy:
Which Princess Does Your Daughter Love?
Who am I kidding, we all love a certain Disney Princess.
Leanne loves Jasmine, Samantha and Brittany love Ariel, and Jayme loves Belle.
Share your favorite Disney Princess with us!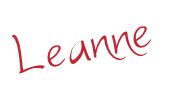 This post may contain affiliate links. All opinions are my own!
The following two tabs change content below.
Leanne is a wife of 30 year, has 3 children and 6 grandchildren. She has been blogging for over 2 1/2 years and love to meet new people. She also love to crochet, craft, and bake. Most importantly, she loves to spend time with her family.