If you have been following us for a while, you will know the love we have for books. As a new parent, it's important to build a book library.
Books are great teaching resources, building stronger relationships, and can make some wonderful memories.
However, the cost of books can add up. Since we love to save money, we thought we would share ways to build your book library without breaking the bank.
Please Note: This post contains affiliate links. See our disclosure policy for more information.
How to Frugally Build a Book Library for Your New Baby
Books Instead of Cards – If you are having a baby shower, many have used the "Books instead of Cards" idea. It's brilliant and will build that library in no time!
Hand Me Downs – Each one of my children had their favorite book. I saved them and passed them down when they started having children. Maybe someone in your family has saved some books that they don't want anymore.
Thrift Shops – You can sometimes find gently used books at a Thrift shop for a fraction of the cost of a new one. Thrift shops are one of our "go to's" for baby shopping!
Half.com – Tons of books at lower prices. Be careful to check the condition of the book before purchasing. I was able to get All of the Harry Potter books for the price of one!
Registries – As you are registering, add books to your list. Someone might be looking for a little something to add to a gift and they will be able to see the books you are wanting.
Of course, we want to share with you our favorite books. This is the list I choose from whenever we are expecting another grandchild.
Some of our Favorites
Brown Bear, Brown Bear, What Do You See?
Do you have a favorite children's book? We would love to hear about it. We are always on the look out for new books for our book library!
Some More Posts That Might Interest You
4 Lies Parents Tell New Parents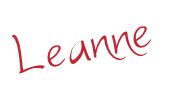 This post may contain affiliate links. All opinions are my own!
The following two tabs change content below.
Leanne is a wife of 30 year, has 3 children and 6 grandchildren. She has been blogging for over 2 1/2 years and love to meet new people. She also love to crochet, craft, and bake. Most importantly, she loves to spend time with her family.