I don't know about you, but I love all kinds of coffee cake. This filled coffee cake is a family recipe. My mom would make this at Christmas. She would give it to neighbors and of course have one for us!
I knew I wanted to do another family recipe for y'all, this just jumped right out! I thought "Why is this just made at Christmas! Something this good should be share more than once a year." I did do a little changing to the original recipe by adding a cream cheese filling to it, which seemed to be a big hit! Also, what's a Valentine's Day Coffee Cake without pink icing!
I have made this with blueberry, cherry, lemon and strawberry pie fillings. It's also great as a cinnamon sugar coffee cake minus the cream cheese filling. Make a strawberry or cherry one for your family Valentine's Day morning. This is quick and easy. I'm sure your family will love it!
[yumprint-recipe id='4′]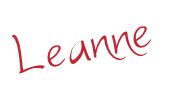 This post may contain affiliate links. All opinions are my own!
The following two tabs change content below.
Leanne is a wife of 30 year, has 3 children and 6 grandchildren. She has been blogging for over 2 1/2 years and love to meet new people. She also love to crochet, craft, and bake. Most importantly, she loves to spend time with her family.