I don't know about you, but I love all kinds of coffee cake. This filled coffee cake is a family recipe. My mom would make this at Christmas. She would give it to neighbors and of course have one for us!
I knew I wanted to do another family recipe for y'all, this just jumped right out! I thought "Why is this just made at Christmas! Something this good should be share more than once a year." I did do a little changing to the original recipe by adding a cream cheese filling to it, which seemed to be a big hit! Also, what's a Valentine's Day Coffee Cake without pink icing!
I have made this with blueberry, cherry, lemon and strawberry pie fillings. It's also great as a cinnamon sugar coffee cake minus the cream cheese filling. Make a strawberry or cherry one for your family Valentine's Day morning. This is quick and easy. I'm sure your family will love it!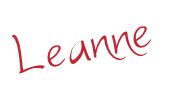 This post may contain affiliate links. All opinions are my own!