I don't know about you, but I love all kinds of coffee cake. This filled coffee cake is a family recipe. My mom would make this at Christmas. She would give it to neighbors and of course have one for us!
I knew I wanted to do another family recipe for y'all, this just jumped right out! I thought "Why is this just made at Christmas! Something this good should be share more than once a year." I did do a little changing to the original recipe by adding a cream cheese filling to it, which seemed to be a big hit! Also, what's a Valentine's Day Coffee Cake without pink icing!
I have made this with blueberry, cherry, lemon and strawberry pie fillings. It's also great as a cinnamon sugar coffee cake minus the cream cheese filling. Make a strawberry or cherry one for your family Valentine's Day morning. This is quick and easy. I'm sure your family will love it!
Filled Coffee Cake
2014-02-10 07:04:32
A delicious quick and easy coffee cake.
Coffee Cake
2 C. Flour
1 Egg
3 tsp. Baking Powder
1/2 C. Milk
1/4 C. Sugar
1 Stick Butter
Cream Cheese Filling
8 oz. Cream Cheese
1/2 C. Sugar
1 tsp. Vanilla
2 Egg Yolks
Coffee Cake
Sift dry ingredients together. Cut in butter. Add sugar, egg and milk. Stir only enough to moisten. Turn out batter on floured board and knead. Roll out until thin (your choice of thickness) to form a rectangle.
Cream Cheese Filling
Blend cream cheese. Slowly add sugar, mix until well blended. Blend in egg yolks and vanilla.
Spread a layer of cream cheese over rolled out dough. Spread pie filling on top of cream cheese filling. Roll up like a jelly roll and seal edges. Put on a greased pan. Make slits on top. Bake at 400 degree for 25-30 minutes. While still warm, spread icing made with powdered sugar, butter and milk. You could also sprinkle powdered sugar on top instead.
Notes
I knead mine in my stand mixer with a dough hook. I do sprinkle flour in to get a dough consistency.
Texas Crafty Kitchen http://www.texascraftykitchen.com/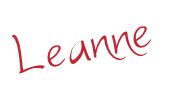 This post may contain affiliate links. All opinions are my own!
The following two tabs change content below.
Leanne is a wife of 30 year, has 3 children and 6 grandchildren. She has been blogging for over 2 1/2 years and love to meet new people. She also love to crochet, craft, and bake. Most importantly, she loves to spend time with her family.