Here's a Family Fun Gift Guide for y'all! I don't know about your family, but our family LOVES games! It is one of the best ways to get family together for family time.
We started playing games when the kids were little with the classic games like Hi Ho Cherry-O and Chutes and Ladders. Now that they are adults they love to play Cards Against Humanity, Apples to Apples and CornHole.
I'm sure you will be able to make some wonderful memories with any of these family games! The games below have a huge age range. Make sure to look for age appropriate games!
Family Fun Gift Guide
*This page may contain Affiliate Links (Disclosure)*
Reverse Charades / Ring It / Wink /
Telestrations / Trapple
Bugs in the Kitchen / Ubongo /
Spot it! / The Castles of Burgundy /
Whowasit? / Risk: Star Ward Edition /
Thumbs Up
What are some of the games that your family loves?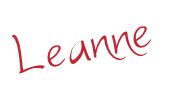 This post may contain affiliate links. All opinions are my own!
The following two tabs change content below.
Leanne is a wife of 30 year, has 3 children and 6 grandchildren. She has been blogging for over 2 1/2 years and love to meet new people. She also love to crochet, craft, and bake. Most importantly, she loves to spend time with her family.