We have talked about building strong relationships in a family, but you need to have a strong foundation in your marriage for your family relationships to be strong.
A couple of years ago, I wrote a post about our 29 years of marriage and what you need to make it strong. I'm going to use some of these ideas, but go a little further and talk about the key things you need for your foundation.
"It is not the beauty of a building you should look at; It's the construction of the foundation that will stand the test of time." – David Allen Coe
Please Note: This post contains affiliate links. See our disclosure policy for more information.
Building a Strong Foundation
Communication, Trust, and Respect
I'm always telling my children that communication is key to any relationship. I'm going to change that to say; Without trust and respect, proper communication will not happen. All three go hand-in-hand. Remembering though, that communication isn't always about talking. It's more listening! You need to be willing to listen to have honest communication.
Patience
I know, I said it! Patience can be very difficult for some, but it is needed in any strong relationship.
Learn How to Argue
We all have them. The important thing is to learn how to do so without making lasting damage to your relationship.
Some tips on Arguing the right way:
No name calling
Take a "time-out" to calm down
Take turns talking things out
Respect each other's feelings and point of views
Stick to the subject
Keep the fight between the two of you
Be willing to accept and/or give an apology
Live, Laugh, Love
Live every moment, Laugh every day, Love beyond words. This saying is something we strive for every day. Being able to do this in your marriage will help build that strong foundation and keep it strong!
Set Aside Time for Fun
Every day responsibilities can sometimes take over. It is important for every relationship to make time for some fun. Get away from the "every-day". Make your relationship the priority!
Common Goals
You need common goals for your relationship to continue to grow. If you know the goals you are striving for as a couple, you will be able to work together to achieve them.
Be Committed
You must be committed to each other. Building a strong foundation is part of the relationship. Marriage is a lot of work. As with anything worth working for, you need commitment.
Appreciation and Small Things Matter
Sometimes it's the little things that help build your relationship. Be appreciative of them. Show your spouse that you noticed and that you appreciate them.
Remember, once you build that foundation you must maintain it. I have always said that marriage is the hardest work I'll ever do, but it is oh, so worth it!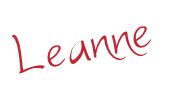 This post may contain affiliate links. All opinions are my own!
The following two tabs change content below.
Leanne is a wife of 30 year, has 3 children and 6 grandchildren. She has been blogging for over 2 1/2 years and love to meet new people. She also love to crochet, craft, and bake. Most importantly, she loves to spend time with her family.