With 4th of July coming it's time to think about decorating. Samantha came up with a great Patriotic Mantel. It's beautiful and decorated the frugal way!
Don't you love it when you can make something beautiful and still be frugal about it. As you know, we love frugal projects!
Please Note: This post contains affiliate links. See our disclosure policy for more information.
The Frugal Way
Use items you have around your home. The vase and bowl are items Samantha already had.
Look for free printables. She found the Pledge of Allegiance printable at Good Housekeeping. If you do not have an extra frame around your home, check the Dollar Tree. They usually have a great selection.
Check areas in stores that are $1+. Samantha got the remaining decorations at the Bullseye area at Target.
This isn't something you can do this 4th of July, but you can always gather things after the holiday. When things are on clearance is when I have found some great decorating deals!
You see how easy it is to decorate the frugal way! Beautiful décor doesn't have to mean expensive. Be creative. We all have a little creativity in us.
Other Frugal Mantels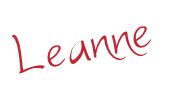 This post may contain affiliate links. All opinions are my own!
The following two tabs change content below.
Leanne is a wife of 30 year, has 3 children and 6 grandchildren. She has been blogging for over 2 1/2 years and love to meet new people. She also love to crochet, craft, and bake. Most importantly, she loves to spend time with her family.