Do you have memories of playing games as a family? If you don't, why not make some memories with your family now! We have put together a huge list of classic games to help make great family memories.
We are all about traditions! What better way to make great family memories than by spending some time playing some classic games.
Growing up with a family that was all about family games, I never really thought much of it. It wasn't until I was older and realized what great memories they made. My children grew up playing many of the classic games both board and cards. Since y'all know I'm an "old-fashioned" mom, you know I'm going to share the classics.
In gathering up these games, I didn't realize how many different "Editions" that are out there. So I'm sharing some of those with you also.
We are hoping that this will help to give you some ideas for your next Family Night and that you will make great family memories.
Please Note: This post contains affiliate links. See our disclosure policy for more information.
Classic Board Games
Chess:
Although I am not a big fan of Chess, my dad and my youngest son are. If you have a love for chess, share it with your children. Teach them how to play, so that in time they can pass it down to their children. Here are some boards for you: for beginners roll-up board, Harry Potter, Wooden Chess Set, Batman Dark Night, Star Wars, and Super Mario.
Monopoly:
This is one game that my parents realized early on that if they wanted to stay married (they have been married almost 60 yrs.) then they cannot play Monopoly together! 😊 They did teach us kids how to play but never together.
Wow! The Monopoly world just keeps growing. There's Monopoly Jr., Disney Princess Edition, Classic and Retro. Then you can get into the -Opoly: Dachshund-Opoly, Fairy-Opoly, Zombie-Opoly, Fishin'-Opoly, Fam-Opoly, Zoo-Opoly, America-Opoly, Bacon-Opoly, Christmas-Opoly, Lone Star-Opoly (of course we had to add this one!), and the list just keeps on going!
Scrabble:
This classic game is one I remember my dad's mom loving. Every time she would come to visit, we knew there would be many games of scrabble played. Now we have Scrabble, Scrabble Jr., Retro Scrabble, Vintage, Scrabble Super Deluxe, and Scrabble Deluxe Edition.
Risk:
I remember my brother always seemed to have a game of Risk going. I was surprised at how many Risk Editions there are. Star Wars, Europe, Marvel Cinematic, GodStorm, Captain America Civil War, Halo Legendary, StarCraft, The Walking Dead Survival, Lord of the Rings Trilogy, Star Trek 50th Anniversary, Doctor Who and Transformers are some of the ones we found.
Clue:
Another game that has lasted through the generations. Now, you have a huge selection to choose from. Classic, Clue Junior, Retro, Doctor Who, Harry Potter, Star Wars, Legend of Zelda, Tim Burton's The Nightmare Before Christmas, The Big Bang Theory, Supernatural, Alien vs Predator, and The Twilight Zone Tower of Terror Disney Theme Park Edition!
Battleship:
Classic and fun! Now you have Classic, Battleship Galaxies, Battleship Retro, Electronic Battleship, Battleship: Star Wars Edition, and Battleship: Disney Parks Pirates of the Caribbean.
Apples to Apples:
Not one that we played a lot, but I remember my sister's family did. You have the original Apples to Apples, Apples to Apples Junior, Apples to Apples Disney, Bible Edition and Disney Apples to Apples – The Game of Goofy.
Yahtzee:
I can't count the times Yahtzee has been played in my home. Here are some of the different Editions: Yahtzee National Parks Travel Edition, Yahtzee Yard Dice, Yahtzee Tim Burton's The Nightmare Before Christmas Collector's Edition, Star Wars Yahtzee Jr., The Legend of Zelda, Battle Yahtzee: Marvel Deadpool, Battle Yahtzee: Alien vs. Predator, The Hobbit The Desolation of Smaug Collector's Edition, Dragon Ball-Z, Guardians of the Galaxy, Doctor Who, Avengers Age of Ultron Iron Man, Back to the Future, and My Little Pony Rainbow Dash.
Trivial Pursuit:
This game keeps growing! There are many different versions of Trivial Pursuit. I'm sure you'll be able to find a great one for your family. Classic, 1990's, 2000's, Family Edition, Master Edition, Harry Potter, Nightmare Before Christmas, The Walking Dead, Star Wars, Marvel Cinematic Universe, Matter of Fact, Doctor Who, Star Trek, The Big Bang Theory, Nascar, Supernatural, and "Know-It-All" Edition.
Sorry!
As I have mentioned before, Sorry is one of the games that my mom plays with all of her grandchildren and great-grandchildren. She loves to teach them this simple, yet fun game! Some Sorry! Games that we have found: Classic, Sorry Retro, Star Wars, and Birthday.
Pictionary:
Small or large group, this classic game is one that will always bring laughs and lots of fun! You can choose from Classic, Disney Pictionary, Pictionary Junior and Pictionary National Parks.
Checkers:
The other day my grandson Carson came to me and said "Nana, did you know you can double jump in checkers!" It brought a smile to my face. He has grown so much this past year and was always into video games. Now I see him enjoying and wanting to play board games with his parents. Getting away from the digital world is good for everyone! Believe it or not, I found a few other checkers games beside the classic! There is also, Classic Checkers, John Deere Classic Checkers, Silly Faces Checkers and Outdoor Checkers.
Backgammon:
Although backgammon isn't really for little ones, it's a great game to teach your tweens! I remember playing this game with my dad! My sister and I also loved to play it together. You can have the classic case and I also found this Old World Map case you might like.
The Game of Life:
This use to be one of my favorites! Now you have so many to choose from. So on with the list! Classic, Junior, Electronic Banking, Despicable Me, TripAdvisor, Empire, My Little Pony, Yo-kai Watch, SpongeBob, and Simpsons.
Connect 4:
Another fun game that has: Classic, Giant Connect 4 (backyard fun), and SpongeBob.
Candy Land:
I loved playing this game with my children when they were little. Here are some to choose from! Candy Land Retro, Classic, Disney Princess, Minnie Mouse, and Disney Parks Exclusive.
Trouble:
Another fun counting game that has many themes to choose from! Despicable Me, Classic, Retro, Trolls, Finding Dory, Thomas and Friends, Cars 3, Star Wars, Marvel Avengers, Teenage Mutant Ninja Turtles, Frozen, R2-D2, Shopkins, Paw Patrol, Disney Doc McStuffins, Disney Theme Park Stitch, Hello Kitty, Sofia the First, Penguins, Disney Jake and Never Land, and Toy Story 3.
Chinese Checkers:
I remember playing this with my mom's mom. It is a fun game for those tweens! There are many different types of boards, classic and Chinese Checkers and Traditional Checkers all on one board.
Dominoes:
This is one that my children remember playing when my hubs family got together. We had lots of fun and some great memories! Double 6 Colored Dominoes, Double 15 Colored Dominoes
, Double 12 Colored Dominoes, and Double 6 Jumbo Dominoes.
Hi Ho! Cherry-O:
A great game to play for teaching counting. Classic Hi Ho! Cherry-O
and Disney Mickey Mouse are some great choices.
Chutes-And-Ladders:
Good grief! I didn't realize all the different themes with this game! This is also known as Snakes and Ladders, and Slides! Here they are! Classic, Retro, Very Hungry Caterpillar, Spiderman, Disney Junior, Disney Planes: Fire and Rescue, My Little Pony, Angry Birds, Frozen, Sesame Street, Dora, Elena of Avalor, Peppa Pig, Elefun and Friends, Sofia, MLB, Peanuts, Disney Princess, Finding Dory, Octonauts, Shopkins, and Care Bears!
Hungry Hungry Hippos:
Try to feed your hippo the most marbles! Classic, Travel, Elefun and Friends, and Farmville.
Jenga:
I have seen some beautiful Jenga games out there! These aren't considered "beautiful", but they are fun! Classic, Giant Backyard Fun Jenga, Colored, National Parks Edition, and Disney Frozen.
Guess Who?:
Another fun game with lots to choose from. Classic, Retro, Disney Princess, Finding Dory, Disney Jr., Star Wars, Disney, Trolls, Cars 2, Peppa Pig, Travel, and Marvel Heroes Edition!
KerPlunk:
Some of these games can be a little nerve-racking! This is another one, but it's great fun. Classic, Giant, Despicable Me, Chicken Drop, and Tricky Sticks.
Pay Day:
Our last board game suggestion is Pay Day. Classic, Retro, and New! A fun game for tweens!
Classic Card Games
Check out the rules for some of the card games at Classic Games and Puzzles.
Card games are another great, inexpensive way to make great family memories. We wanted to add these because our family does love a good card game. Now that my kids are older, they enjoy playing poker and other type games. When they were younger, we got them playing all different kinds of card games. Below are some of our favorites.
Uno:
This is one game that my children loved to play when they were little. Of course, we just had the classic Uno
game. Now you can choose: Uno Attack, Finding Dory, Emoji, Uno Splash, Uno Retro, Giant Uno, Uno Wilderness, Frozen, Despicable Me, Uno Wild Jackpot, Paw Patrol, Uno Cars 3, Uno Disney, Marvel Avenger, Uno Teen Titans Go!, and Hello Kity.
Crazy Eights, 4 King in a Corner, Go Fish, War, Slap Jack, Rummy, and Old Maid.
And my family favorite Spoons! All you need are spoons and some decks of cards. I remember when my cousins would come to visit. We always looked forward to playing many games of spoons. Be forewarned, people can get a little excited. Things can break and people can get in the way! 😊
This is a very big list, but playing games with your children can bring lots of fun, laughter, create memories, and build strong relationship!
Do you have a favorite game to play with your family? We would love to hear about it.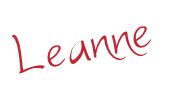 This post may contain affiliate links. All opinions are my own!
The following two tabs change content below.
Leanne is a wife of 30 year, has 3 children and 6 grandchildren. She has been blogging for over 2 1/2 years and love to meet new people. She also love to crochet, craft, and bake. Most importantly, she loves to spend time with her family.