It's Summer and the Texas heat is in full force. One of our favorite things to wear to beat the heat is Maxi Dresses!
They are loose and comfortable when trying to stay cool. We found Maxi Dresses in all sizes and just had to share with y'all.
For those that love shopping Amazon, check out the selection at the end of the post.
Of course, we were thinking frugal in finding the perfect Maxi Dress. We made sure to keep them all under $50!
Please Note: This post contains affiliate links. See our disclosure policy for more information.
Maxi Dresses Under $50 to Beat the Heat
Women's Lush Knit Maxi Dress (Black) – Nordstrom
Maxi Beach Dress – Asos
LC Lauren Conrad Ruffle Maxi Dress – Kohl's
Wedding Pleated Maxi Dress with Lace Top – Asos
Diya Ruffle Detail Maxi Dress – Asos
Watercolor Floral Maxi Dress – Avenue
Contemporary Tie-Dye Maxi Dress – Forever 21+
Mod Poppy Maxi Dress – Avenue
More Under $50
Amazon Maxi Dresses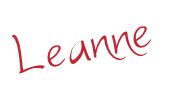 This post may contain affiliate links. All opinions are my own!
The following two tabs change content below.
Leanne is a wife of 30 year, has 3 children and 6 grandchildren. She has been blogging for over 2 1/2 years and love to meet new people. She also love to crochet, craft, and bake. Most importantly, she loves to spend time with her family.