I know, construction love it not just for boys. I have a grand-daughter that loves anything trucks and cars. This collections is for my grandson Kaiden who turned 4 last week. His love for construction fun is great and will play for hours with his trucks.
Kaiden is our 4th grandchild (the youngest of the boys). He is Samantha's youngest and full of life. He use to love to be with Nana, but now is a papa's boy. Kaiden love construction toys, play-doh, pizza, dinosaurs, and Minions! Kaiden also loves to hang out with Kaiya (his older cousin).
So in honor of Kaiden's 4th birthday here is a collection of construction fun!
Please Note: This post contains affiliate links. See our disclosure policy for more information.
Awesome Finds for Boy's That Love Construction Fun
Good Night Dump Truck Board Book
Tonka Classic Steel Cement Mixer
Kid's Time Teacher Construction Watch
Lego Construction City Backpack
Dickie Toys Construction Crane Truck
Built It 2-Piece Canvas Wall Art
Melissa and Doug Dump Truck and Loader
Other items that you might enjoy: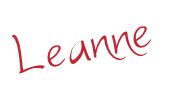 This post may contain affiliate links. All opinions are my own!
The following two tabs change content below.
Leanne is a wife of 30 year, has 3 children and 6 grandchildren. She has been blogging for over 2 1/2 years and love to meet new people. She also love to crochet, craft, and bake. Most importantly, she loves to spend time with her family.