Disney's Cars is back and since the Cars Movie Collection is one of our family favorites, we wanted to celebrate! In searching for items for my grandchildren, I came across some awesome Disney's Cars 3 items your child will love.
Please Note: This post contains affiliate links. See our disclosure policy for more information.
We started watching Cars from the very first movie. Our oldest grandson was little. I'd hate to think how many DVD we have gone through! Who doesn't love Lightning McQueen, although my favorite character is Mater! I have no idea what that says about me, but he is my favorite.
Make sure to scroll through our widget to see other products for Disney's Cars 3. There were so many great finds, we couldn't fit them all!
Awesome Collection of Disney's Cars 3
Cars 3 Junior Legos Thunder Hollow
Disney Cars 3 Carry On Luggage
Lightning McQueen Upholstered Chair
Some Other Collections Your Children will Love
Awesome Finds for Boys that Love Construction Fun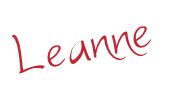 This post may contain affiliate links. All opinions are my own!
The following two tabs change content below.
Leanne is a wife of 30 year, has 3 children and 6 grandchildren. She has been blogging for over 2 1/2 years and love to meet new people. She also love to crochet, craft, and bake. Most importantly, she loves to spend time with her family.