It's hard to believe that Back to School Shopping is in full swing! Where did the Summer vacation time go? One of the first things that most think about when getting school supplies, is a backpack! It's the one item that they get to choose that isn't on the list.
There are so many different backpack out there to choose from. It's a great way for your child to show off their personality or favorite movie.
We want to help you in searching for the "perfect" backpack that your child will love. There's a variety for all ages and as always, we are sharing some from Amazon too.
Please Note: This post contains affiliate links. See our disclosure policy for more information.
Awesome Backpacks for Back to School Shopping
Deep Purple High Sierra Backpack
Trolls Poppy Backpack and Lunch Bag
Marvel Guardian of the Galaxy 5 piece Backpack Set
Power Rangers Backpack and Lunch Bag Set
Disney's Minnie Mouse "Glam" 5 piece Set
Dankie Frankie Nevada Backpack
Jansport High Stakes Ombre Backpack
Sweet Cakes Lavender and White High Sierra Backpack
DC Comics Wonder Woman 5 piece Backpack Set
Stephen Joseph Dinosaur Backpack
Emojination Backpack and Lunch Bag Set
Discovery LED Glow Backpack in Moss Green Camo Dinosaur
More Great Backpacks
Amazon Backpack Finds
Other Articles You Might Like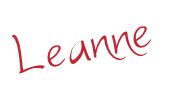 This post may contain affiliate links. All opinions are my own!
The following two tabs change content below.
Leanne is a wife of 30 year, has 3 children and 6 grandchildren. She has been blogging for over 2 1/2 years and love to meet new people. She also love to crochet, craft, and bake. Most importantly, she loves to spend time with her family.