With Desserts being posted today, I felt the need to share an All-Time favorite dessert of our family. My sister-in-law gave me this Apple Pie Shortcake recipe years ago. It is one of the recipes my kids would always look forward to eating at their Aunt Becky's. We always have the regular pies for Thanksgiving (pumpkin and pecan), but instead of doing an apple pie we make this. The mix of the flaky crust, the melt in your mouth goodness, you really can't go wrong!
2 Pie Crust – room temperature
7-8 C. Apples
1 1/2 – 2 C. Sugar
1 1/2 tsp. Cinnamon
4 Tbsp. Flour
2 Sticks Butter
Icing
2 C. Powdered Sugar
3 Tbsp. Butter
1 1/2 tsp. Vanilla
4 Tbsp Milk
Make sure your crust is room temperature. Spread it on your baking pan.
Spread the apples all over and then sprinkle the mixed cinnamon, sugar and flour over the apples.
Dot the butter all over. Roll out the remaining pie crust and place over all.
After baking, while still hot, mix up the icing and spread over the cake.
Finish by sprinkling cinnamon sugar over the cake. This is great served cold or warm.
[yumprint-recipe id='2′] Do you have a special dessert that has to be made for Thanksgiving?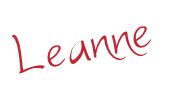 This post may contain affiliate links. All opinions are my own!
The following two tabs change content below.
Leanne is a wife of 30 year, has 3 children and 6 grandchildren. She has been blogging for over 2 1/2 years and love to meet new people. She also love to crochet, craft, and bake. Most importantly, she loves to spend time with her family.