Usually when people talk traditions it's around the Holiday Season, but traditions can happen year round. I'm excited to share with you a few DIY Mother's Day gifts that you can turn into a yearly tradition.
Over the years it can get harder and harder to find that perfect gift for our mom's. We want it to be great! After all, it's our Mom! My mom and grandma had a tradition of recycling a couple of cards. It was fun to go back over the years and see the notes that were made. I know a card isn't a gift, but once my grandma passed it was a beautiful gift for my mom. Below are some things that we have done over the years to help with this dilemma!
Please Note: This post contains affiliate links. See our disclosure policy for more information.
DIY Mother's Day Gifts
Flower Bed
For those who live close – Several years ago my sister and I realized that it was getting harder to by for our mom. We came up with the idea to fix up her flower beds and do some planting of her yearly flowers, that she loved. Both of our families met the day before Mother's day and worked like crazy fixing the beds up and then planting her flowers. She loved it! We told her that it would be our yearly Mother's day gift. Again, she loved the idea. That was the start of our first traditional DIY Mother's Day gift! She got to enjoy her flowers all Summer and we knew what we were getting her each year. We continued this until we moved to Texas.
Photo Collage
A few years ago, my children game me a gift of a large photo collage with fun pictures they had shot of the grand-kids. I think it would make a great yearly gift! Put together a collage. Make sure to keep the measurement of each picture. Keep track of how many vertical and horizontal pictures that you need. Then give fresh pictures each year!
Recipe Book
As mentioned in my Best DIY Recipe Book Gift, my mom absolutely loves hers. She is always adding new recipes. You could easily turn that recipe book into a tradition. Each year print out your recipes that you know your mom would love!
Photo Book
I have to admit that this is my favorite idea! I did this for my children and their spouses at Christmas. It was a huge hit and will also be a yearly tradition!
I went to Snapfish and put together a years worth of pictures for each family. It had birthday, holiday and special occasion celebrations. Also some fun shots of the kids and family. So my thinking? It would make an Awesome DIY Mother's Day gift! Give a photo book each year. It gives updated pictures, the year they were taken (helps with those of us that have memory issues), doesn't take up as much room as a bunch of frames and is easily pulled out to be able to brag! Snapfish made making these albums a breeze!
Do you see how easy it is to turn a DIY Mother's Day gift into a tradition? If you read my 7 Helpful Tips for Creating DIY gift, then you know I'm a firm believer in keeping things simple.
Do you do a traditional DIY Mother's Day gift? I'd love to hear about it!
Other DIY Posts You'll Love
Quick and Easy Homemade Creativity Center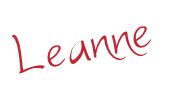 This post may contain affiliate links. All opinions are my own!
The following two tabs change content below.
Leanne is a wife of 30 year, has 3 children and 6 grandchildren. She has been blogging for over 2 1/2 years and love to meet new people. She also love to crochet, craft, and bake. Most importantly, she loves to spend time with her family.