Am I the only one that feels like this year is just flying by? Father's Day is sneaking up quickly. Do you have a tradition that you do every year?
We use to have this big discussion every year. I always want to make his favorite meal and he always wants to grill. Okay, honesty time…I do not grill!! Yep, my husband is the Grill Master! I don't go near the grill and I don't prepare the food for the grill! I use to help get the food ready, but he would always come in and "fix it". So I've learned over the years (which is probably why after 30 years we are still together!) to leave him alone when he grills.
I would argue that it's his day and he doesn't need to be cooking. Then one year he made the statement "if it's my day I should get to do what I want!" I'll admit, that one shut me up! (doesn't happen often) He was right, it was his day. So from then on we have grilled out. We have the kids and grand-kids there and sit outside and enjoy the day.
It's still seems a little backwards to me, but then again it's not my day! I have gathered some great gift ideas for that special father in your life. Hoping to make it a little easier for you as Father's Day sneaks up on us!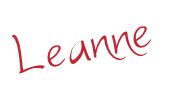 This post may contain affiliate links. All opinions are my own!
The following two tabs change content below.
Leanne is a wife of 30 year, has 3 children and 6 grandchildren. She has been blogging for over 2 1/2 years and love to meet new people. She also love to crochet, craft, and bake. Most importantly, she loves to spend time with her family.