With Summer coming up it means it's Watermelon time! Today's A-Z Roundup Watermelon Recipes gives you many different ideas!
To me there is nothing more refreshing than to have cold watermelon on a hot Summer's day. I couldn't believe all the watermelon recipes out there! I'm definitely trying many of these this Summer!
What I love even more is to watch my grandchildren eat watermelon! I love watching the smiles come across their faces and the watermelon juice dripping off their chins! It's so much fun watching them enjoy eat bite.
I hope that you will find a yummy recipe to try! Do you have a favorite Watermelon Recipe? If so, share it with us!
Watermelon Recipes
Fresh Fruit Watermelon Cake – Apron Strings
Watermelon Lemonade Slushies – Celebrating Sweets
Watermelon Kiwi Popsicles – The Pretty Bee
Watermelon Jelly – Crazed Mom
Seedless Watermelon Hard Candies – Fork & Beans
How to Make Watermelon Soda – The Fermentation Podcast
Watermelon Yogurt Pops – Chocolate Moosey
Watermelon Ice – Taste and Tell
Homemade Sour Patch Watermelon – Instructables
Watermelon Layer Drink – High heels and Grills
Mouth-Watering Watermelon Bars – right@home
Watermelon Fruit Leather – Domestically Blissful
Watermelon Breeze – Flavorite
4 Ingredient Watermelon Sorbet Recipe – Cincy Shopper
50+ Best Watermelon Recipes – onelittleproject
Watermelon Cupcakes – Cincy Shopper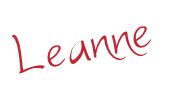 This post may contain affiliate links. All opinions are my own!
The following two tabs change content below.
Leanne is a wife of 30 year, has 3 children and 6 grandchildren. She has been blogging for over 2 1/2 years and love to meet new people. She also love to crochet, craft, and bake. Most importantly, she loves to spend time with her family.