Sometimes when decorating you want just a touch of Vintage. Today's A-Z Roundup Vintage DIY gives you some great vintage ideas.
The vintage look is definitely in right now. Sometimes I think it's because we long for simpler times. Things are more complicated now. We have technology now that is both a blessing and a curse. The majority of families can't survive on just one income anymore. And everything, and I do mean everything, revolves around technology! Even our social lives. There's a lot to be said about the simpler life. Okay, kind of got off topic, but this is something I'm very passionate about! *off my soapbox*
Back to vintage DIY….Even if you aren't one who loves the vintage look, these might make some great gifts for those who do! I have a daughter-in-law who absolutely loves anything vintage. I'm always on the lookout for a gift to make.
Vintage DIY
Vintage Book Tablet Clutch – Stamped in HIS Image
DIY Vintage Door Headboard – dawnnicole
Upcycled Vintage Door Beverage Bar Station – Finding Home Farms
Pretty Bathroom Storage – Lolly Jane
DIY Vintage Button Bookmarks – My Sister's Suitcase
DIY Tea Cup Candle – The Anderson Crew
Make Your Own Tiered Organizer – Craft Storage Ideas
These 17 DIY Projects Will Give Your Place The Vintage Feel You Are Looking For – Dose
30 Fabulous Vintage Linen Projects – Flamingo Toes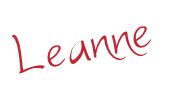 This post may contain affiliate links. All opinions are my own!
The following two tabs change content below.
Leanne is a wife of 30 year, has 3 children and 6 grandchildren. She has been blogging for over 2 1/2 years and love to meet new people. She also love to crochet, craft, and bake. Most importantly, she loves to spend time with her family.