We had a weekend full of outdoor fun! Today's A-Z Roundup Outdoor DIY will hopefully give you some great ideas for your outdoor space!
After all the rain we've had it was nice to see the grand kids playing outside. We even did our fajitas on the grill, it's a family favorite! I even had to do a little running and saw all the kids out enjoying the outdoors! It got us thinking about outdoor projects we want to get done this year.
Here in Texas we do most of our outdoor work in the Spring or Fall. It's just to darn hot to do it over the Summer! We all love the outdoors. We're just hoping that the rain stays away long enough for us to enjoy!
Outdoor DIY
Construction Site Gravel Pit – the imagination tree
DIY Yard Art and Garden Ideas – Living Locurto
Wine Bottle Tiki Torch – the Whoot
DIY Faux Gazing Ball for the Garden – Just JP
15 Beautiful DIY Waterfalls for Your Yard or Garden – Bees and Roses
DIY Saturday: Make a Garden Fountain Out of Anything – A Cultivated Nest
William Sonoma Inspired DIY Outdoor Bench – DIY Candy
27 Insanely Fun Outdoor Games You'll Want to Play All Summer Long – Buzz Feed
Backyard fun: Make your own DIY tetherball set – Simply+Kierste
DIY Tabletop Fire Bowl – Today's Creative Life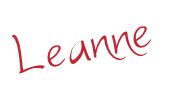 This post may contain affiliate links. All opinions are my own!
The following two tabs change content below.
Leanne is a wife of 30 year, has 3 children and 6 grandchildren. She has been blogging for over 2 1/2 years and love to meet new people. She also love to crochet, craft, and bake. Most importantly, she loves to spend time with her family.