Today we are sharing ideas for our A-Z Roundup New Baby Helps! There's tons of advice out there for those with new babies. This is just a small roundup of some ideas to help.
We tried to find a variety of articles that will help you on your journey with your new baby. There are some great cheat sheets to print out, introducing a baby to a sibling, taking pictures of your new baby and so much more! Have fun surfing!
A-Z Roundup New Baby Helps
Parenting Cheat Sheets: Helpful Charts for Parents – Princess Pinky Girl
7 Great Teething Tips – Texas Crafty Kitchen
How to Prepare the Fur Baby for the Human Baby – New Orleans Moms Blog
Get Great Photos of a Newborn Baby in the Hospital – It's Always Autumn
31 Incredibly Helpful Tips and Hacks for a New Baby – BuzzFeed Life
New Mom Survival Stations – Healthy Tipping Point
Newborns Stomach – babiesfirstlactation
23 Incredibly Helpful Charts for New Parents – BuzzFeed Life
Three Tips for Exhausted New Moms – Dirt & Boogers
What to Pack in Your Hospital Bag – Mother's niche
Essential Tips on Caring for a Baby and Your Older Child – Sleeping Should Be Easy
50 Things to do While you Nest & Prep for a New Baby – Frugal Mom Eh!
Helping Your Child Adjust to a New Baby: 3 Things You Must do Before Leaving the Hospital – Pick Any Two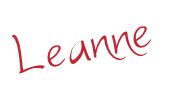 This post may contain affiliate links. All opinions are my own!
The following two tabs change content below.
Leanne is a wife of 30 year, has 3 children and 6 grandchildren. She has been blogging for over 2 1/2 years and love to meet new people. She also love to crochet, craft, and bake. Most importantly, she loves to spend time with her family.