Do you have a journal? This year one of the goals I made for myself was to journal more. There are many ideas out there for journaling I wanted to share some of what I found. Today's A-Z Roundup Journaling Ideas will hopefully give you some encouragement to start journaling!
Do you have more than one journal going at a time? I have a few different ones. My personal journal, a gratitude journal and a scripture journal. I don't write in them every day, but I do write in them more than once a week.
Sometimes it's nice to get things out of your head and onto paper! I have a section in my personal journal for a brain dump. Once it's down on paper I'm telling myself "you don't have to try to remember" and I can let it go. If you don't do it, I suggest you try!
Journaling Ideas
How I Bullet Journal – Musical Poem
10 Questions to Help You Start Journaling – Laura Sue Shaw
A Year of Journaling: 52 Journaling Prompts – The Girl Who Loved to Write
How Journaling Can Change Your Life – Journal Wild
Tips on Starting Your Journaling Routine – Belletriste
Rediscovering Who You Are – Journal Prompts – Creative with Kids
How Journaling Can Help You Focus – Intentionally Designed
4 Ways to Start a Journal for Emotional Healing – Swan Waters
25 Writing Prompts to Get You Writing – Mandy Wallace
20 Journal Prompts on Growth & New Beginnings – Creative with Kids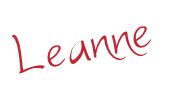 This post may contain affiliate links. All opinions are my own!
The following two tabs change content below.
Leanne is a wife of 30 year, has 3 children and 6 grandchildren. She has been blogging for over 2 1/2 years and love to meet new people. She also love to crochet, craft, and bake. Most importantly, she loves to spend time with her family.