Don't we all look for those teething tips to help our little ones! There are few things in life that are a frustrating and heartbreaking as watching your baby or child in pain. Teething can be frustrating for both the child who is uncomfortable with pain and the parent who is watching and feeling helpless.
I have found several teething tips and tricks that have helped my boys. I have also added a couple of choices that I have seen work for other parents.
Please Note: This post contains affiliate links. See our disclosure policy for more information.
7 Great Teething Tips
Cold celery. Both my boys found relief gnawing on cold celery. The cold gives relief and the celery helps to numb the gums.
Wash cloth and Ice cube. Wrapping a piece of ice in a washcloth with a rubber band so that the child can hold on to the washcloth and chew on the ice. Wet the area where the ice is and squeeze out excess water.
Hyland's Teething Gel is an all-natural teething gel that helps by numbing the gums.
Hyland's Homeopathic Teething Tablets dissolve in the child's mouth and helps with the pain.
Munchkin Fresh Food Feeder really worked great for my youngest. I would put a piece of frozen fruit into the mesh feeder and he was able to teeth on it. The ring holder kept his hands from getting cold. It also was a good way for a snack for him.
The last two are the ones that I have heard work great but I never personally used.
Razbaby RaZberry Teether Are good for babies who like pacifiers. Neither of my boys were "binky babies". So I do not know from experience.
I hope that you and your child can find some relief from these tips.
What have you found works for your children?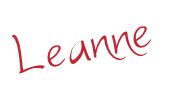 This post may contain affiliate links. All opinions are my own!
The following two tabs change content below.
Latest posts by Samantha Slifter (see all)