Back to school time can be a financially challenging time! Here are some tips on Frugal shopping for Back to School.
It's an exciting time, the start of something new! How do you get all the items needed and not break the bank!
Please Note: This post contains affiliate links. See our disclosure policy for more information.
5 Tips to Help Save Money on Back to School Shopping
Watch for Sales – Start watching for sales early. Look for sale and clearance items that you know your child will need.
Look for Coupons – July-August you will see coupons for school items. Clip them and use them during those sales.
Online Shopping – When it comes to clothing, you will find some amazing deals online. Make sure to check out our 9 tips for frugal shopping online for places to save!
Buy it While on Sale – I know this is a given, but let me explain. Even if you don't have that famous school list, if you think they will need it and it's on sale, grab it. Later if it's not needed or the wrong color or size, you can exchange or return the item.
Save Those Receipts – Children grown and lists change. Always save your receipts until school starts and items have been used. When I buy anything for my grandchildren, I always take a picture of the receipt. I then add it to my Evernote account. This way it's available and if needed, it can be printed. I do this for all important receipts.
What are some of the ways you save when Back to School Shopping? We loved to hear!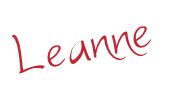 This post may contain affiliate links. All opinions are my own!
The following two tabs change content below.
Leanne is a wife of 30 year, has 3 children and 6 grandchildren. She has been blogging for over 2 1/2 years and love to meet new people. She also love to crochet, craft, and bake. Most importantly, she loves to spend time with her family.