This 3-Ingredient Pumpkin Spice Cake is part of our new #MakeIt Challenge!
Cooking for a family of 10 (3-families) can be a bit of a challenge sometimes. Pumpkin is not a favorite in our home.
We do have 2 members that love pumpkin. They became the taste-testers for this recipes. Well, that is until my husband had to try a tiny piece that ended in 3 pieces. Then another got curious and ended up eating 2 pieces (I think you see where this is going).
For something that is pumpkin, everyone but one person ended up loving it. I was beyond thrilled!
I hope you enjoy this as much as our family did!
Yep, that's it! At least for the cake. I will share my icing recipe with you that my family can't get enough of. First things first. The Cake….In a bowl add the spice cake mix (I use Duncan Hines whenever possible with these types of cakes!) and 4 eggs.
Mix for 2 minutes or until well blended. Fold in one can of pumpkin. Once blended pour into a 9×13 pan and bake at 350 for 30-35 minutes or until toothpick comes out clean. Let cool before adding frosting (optional).
Don't you just love simple flavorful desserts!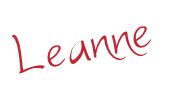 This post may contain affiliate links. All opinions are my own!