Spring is one of my favorite times of the year. The new flowers that bloom, planting of gardens, spring cleaning, outdoor decorating (like these lanterns), and sometimes we just want something "fresh" in our homes. After the craziness of the holidays and pushing through those first three months of the year, Spring is a refreshing time!
We are adding something new to Texas Crafty Kitchen this year. Do you love to find wonderful things online? I know we do. Since this is something that is done a lot we thought it would be fun to share with you what we find.
With the start of Spring, why not freshen up your home a little. With lanterns you have so many ways to decorate them with each season! Something that can change throughout the year but still bring "light" in your home.
Please Note: This post contains affiliate links. See our disclosure policy for more information.
20 Beautiful Lanterns that will Light Up Your Home
1 | 2 | 3 | 4 | 5 | 6 | 7 | 8 | 9 | 10
11 | 12 | 13 | 14 | 15 | 16 | 17 | 18 | 19 | 20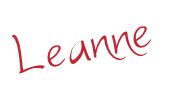 This post may contain affiliate links. All opinions are my own!
The following two tabs change content below.
Leanne is a wife of 30 year, has 3 children and 6 grandchildren. She has been blogging for over 2 1/2 years and love to meet new people. She also love to crochet, craft, and bake. Most importantly, she loves to spend time with her family.