It's getting to be that time of year that we start worrying about the cold and flu season. I found some great things on Pinterest this week that I think you might like. Our round-up is 10 Home Remedies for Cold and Flu Season.
Hopefully you don't have to worry about getting sick and it passes right over you. If you do, it's good to be prepared.
Hope y'all have a great weekend! Don't forget to stop by tomorrow for our My Favorite Things Link Party! I'd love to see your latest and greatest!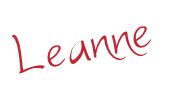 This post may contain affiliate links. All opinions are my own!
The following two tabs change content below.
Leanne is a wife of 30 year, has 3 children and 6 grandchildren. She has been blogging for over 2 1/2 years and love to meet new people. She also love to crochet, craft, and bake. Most importantly, she loves to spend time with her family.